Renovations
Get Ready to See a Whole New Side of
Aston Gardens At Pelican Marsh
Our 5 million-dollar designer remodel will result in a completely fresh look and feel at Aston Gardens At Pelican Marsh. But this isn't just about beauty and aesthetics. We're creating new, more inviting spaces to provide more options and great ways to dine, relax, socialize and experience the many joys of life right here at Aston Gardens At Pelican Marsh. Here's a little sneak peek of what's coming soon to our community!
Grande Lobby
Bold colors and designs will awaken the senses. Plush seating and beautiful finishes will add comfort and a new level of luxury to each and every day. And a spectacular, new Grande Lobby will offer superb spaces perfect for sipping a favorite drink while diving into a great book, sharing stories and laughs among friends and neighbors, and especially welcoming and entertaining families and loved ones for many, fun-filled visits.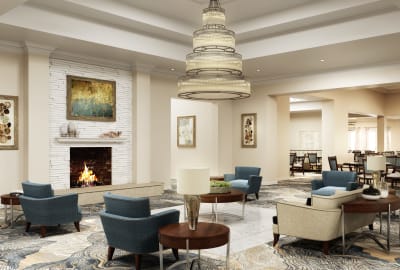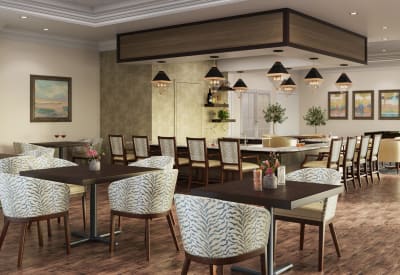 Legends Bar & Lounge
We have designed the new Legends Bar & Lounge at Aston Gardens At Pelican Marsh to be both warm and inviting. Whether you or your loved one is looking for a place to gather with friends for happy hour, enjoy live music or simply enjoy a quick bite, this freshly remodeled space is sure to please.
Sensations Dining
The dining experience is front and center here at Aston Gardens At Pelican Marsh and that's why we are thrilled to unveil our new Sensations Dining Room. Featuring designer finishes and unparalleled service, it's the go-to place for restaurant-style dining featuring tableside service and an exclusive, all-day favorites menu.
Sensations Dining - Exhibition Kitchen
Our new Sensations Dining Room features a brand-new exhibition kitchen, which is set apart from the main dining room to allow diners to see the culinary magic as it happens in the open kitchen. With this new feature, residents can see our gourmet chefs in action and even take advantage of a variety of fun, expert-led cooking classes.
FITCAMP℠
Introducing FitCamp℠, an exclusive health and fitness program for seniors of all ages and levels. Featuring state-of-the-art, senior specific fitness equipment, personalized, easy-to-follow exercise plans and support from our FitCamp℠ personal trainer, residents can improve all-around health and fitness and have fun doing it!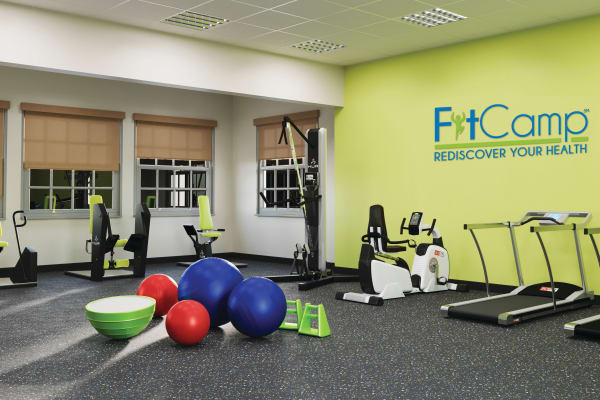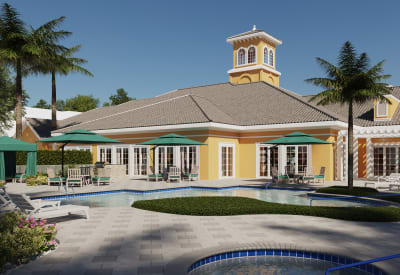 Pool Area
The new pool area at Aston Gardens At Pelican Marsh has been designed with our residents in mind. Featuring plush cabana areas for daytime lounging, and an intimate firebowl for relaxing in the evenings, this space is sure to impress.
Piazza
We have designed the new Piazza at Aston Gardens At Pelican Marsh to provide a tranquil and inviting setting that's perfect for enjoying our beautiful, Florida weather. Either as an outdoor lounge or a cozy veranda, it's the new hot spot for gathering amongst friends, as well as taking in live music and entertainment.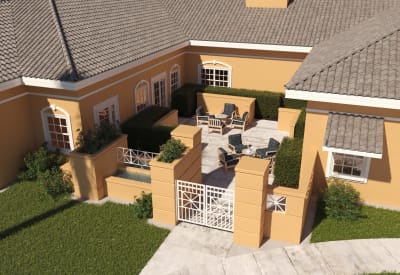 Contact Us For More Information
Please feel free to contact us with any questions. It would be our pleasure to provide you with more information on this upcoming renovation. Thank you and we look forward to hearing from you soon!