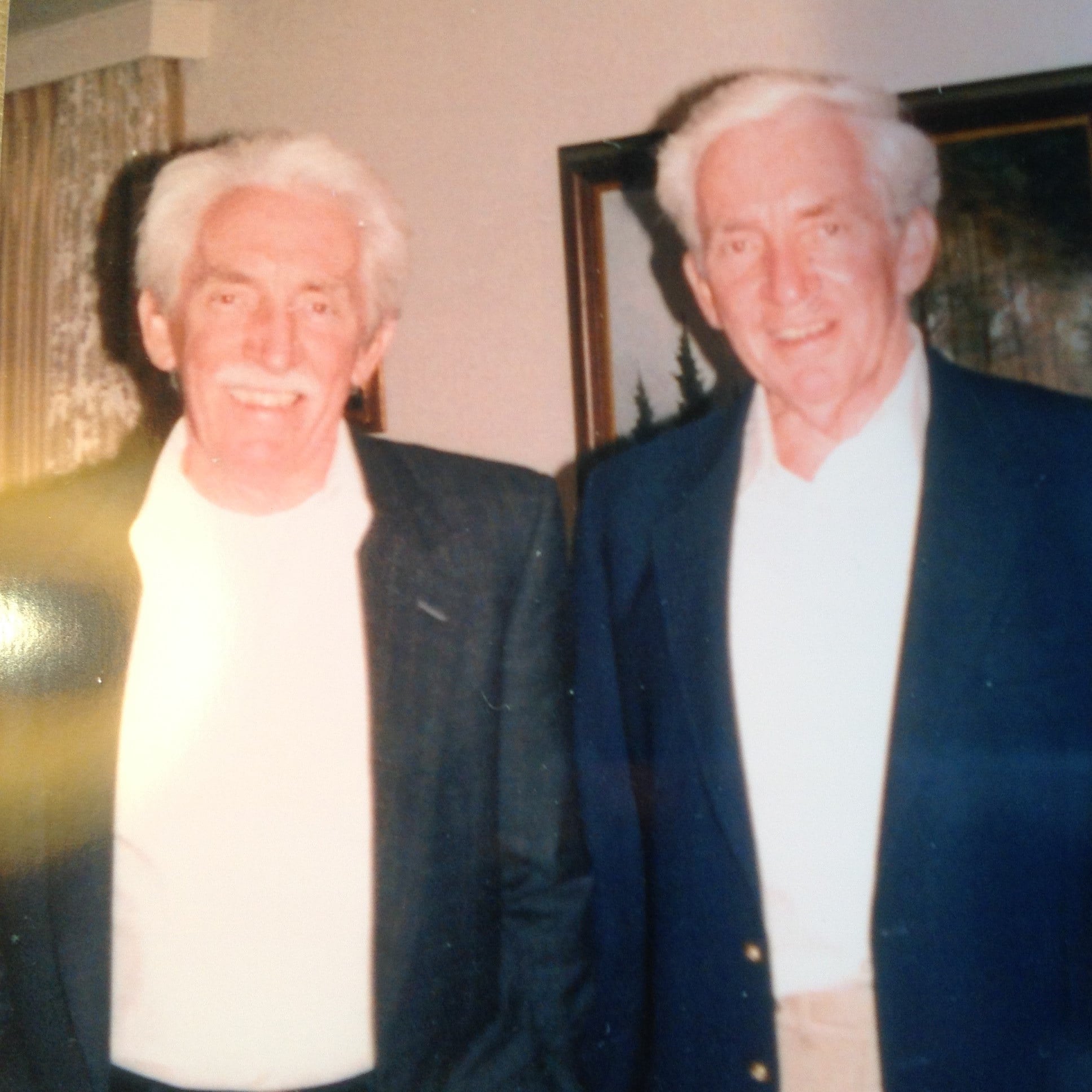 Dick Schindler lived and worked around the world before settling in at Aston Gardens at Sun City Center, but he's got one hard and fast rule that he lives by in retirement: The 5-Minute Rule.
"No one is allowed to discuss any body part for more than five minutes," Schindler explains with his wry sense of humor. "A lot of what makes this place so good is that if you're social, you'll run into people with interesting backgrounds. They can talk about things other than their age and their ailments. That's where the 5-Minute Rule was born."
Schindler himself was born in Buffalo, New York, but never stayed put in one place for too long, moving on to Chicago, New York City, Phoenix, Jamaica, and then six years in Siberia.
Yep, Siberia.
What took him on such a strange,winding trip? Food, and his passion for connecting people with quality, low-priced offerings through the building of supermarkets. He spent a considerable chunk of time as president of Gristedes Supermarkets in New York City; if you have ever lived on the East Side of Manhattan, chances are you've been in one of his former stores a time or two.
By the late 1980s, Schindler and his wife bought a penthouse condominium in Clearwater, Florida. "We had golf on one side and the bay on the other, and was I ever bored," he recalled. As fate would have it, the grocery business wasn't done with him yet.
"I was approached by a couple of business people asking if I could go to Russia and improve the food system," Schindler says. "There was a joint venture put forward by the Russian and US governments, who both put up a lot of money. I stayed in Russia from 1989 to 1996."
In other words, Schindler was in the country for some of its most defining moments of the last century - the introduction of perestroika and glasnost by Mikhail Gorbachev, followed by the dissolution of the USSR.
He didn't head to Moscow to start the supermarket, but rather the naval port of Vladivostok. Home to the Russians' Pacific Fleet, it was closed to all foreigners during the reign of the Soviet Union, making Schindler one of the first Americans that many in the city had ever seen in real life. Plus the frigid conditions - the average high temperature in January is 17 degrees, made it clear to Schindler that he wasn't in Florida any more.
After six years in Russia showing its residents that they didn't have to go to one store for vegetables, another for fish, and a third for eggs, Schindler returned to Clearwater, while his older brother moved to Sun City Center, living in a private home. The two talked frequently, and when Schindler's wife passed away last spring, his brother suggested it was time for another move.
"I didn't want to be in Clearwater any more, it was very emotional," Schindler recalls. "In October of 2016, a unit became available and I took the furniture I wanted, and told the Salvation Army to come pick up everything else."
Schindler, who will turn 89 in April 2017, admits the transition was difficult at first, but the ability to connect with others has been one of his favorite things about his new residence.
"I've been fortunate in that I've run into a number of people here who have interesting backgrounds and have been all around the world," he says. "I met a lady who spent the last 20 years living on a boat; another resident is an ex-college professor, and a lady my age was a pilot for 20 years and flew in the Powder Puff Derby (a transcontinental race for female pilots) during the 1950s. We get together for breakfast and dinner and never run out of things to talk about."
Not only is Schindler surrounded by friends at Aston Gardens, but by his family as well. His older brother has lived in Sun City Center for years, and his sister and her husband moved to Aston Gardens in January of 2017. His younger brother is currently on the waiting list for the property.
"To have three of my siblings all in one place after all this time is truly remarkable," Schindler says. "I never would have dreamed it would be this good at this age."